State of Robo November 2022
NeuChicago News: The State of Robo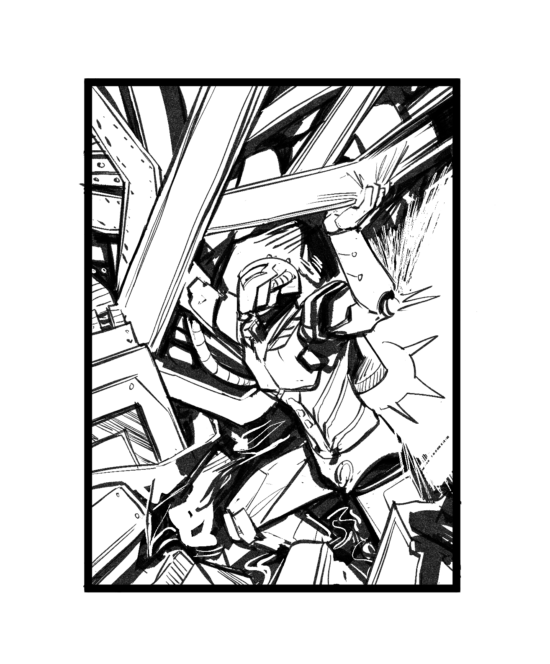 It's been quite a while since I've updated the website or used the newsletter. But as most of you know, that doesn't mean Robo has stopped. To catch up on 2022 so far, here's what's been happening:
The Robo #4 Kickstarter in February and March was the most backers I'd ever had and a huge success overall.
Fulfillment went smoothly and work began on Robo #5 over the late spring and into summer.
Robo #5 Kickstarter launched in August and broke my record for backers and for dollars raised!
There were some delays in Kickstarter fulfillment due to me catching covid at after DragonCon 2022.
Work has begun on Robo #6!
This year was both amazing and difficult. I was struck with a long period of writer's block between Robo #5 and #6 as well as the covid infection causing delays. But I had my two most successful Kickstarter campaigns ever and I've begun planning for the future of the series with a collected edition as well as the next story arc. To add to that, I've begun planning for the future of publication as well as conventions for 2023, both with an eye on growing the readership and making it possible to do more with Robo!
The next milestone on the list is to put out Robo #6. Renzo and I have already discussed page layouts and he's begun drawing as of last week. I've taken up a new time management system to help me get ahead on the work as well. The Kickstarter for Robo #6 will launch in January.
There's one more thing happening that is kind of a secret. But because you're here reading this, I'll let you in on it. There is a secret hidden in Robo #5. And another one will be hidden in Robo #6. If you can figure them both out, there's something really cool in it for you ;)
To send you off today, here is a sneak peak at the layout for a page from Robo #6. I don't want to give too much away, but I think this is one of the more dynamic pages and scenes to follow the events of Robo #5!
Until next time!